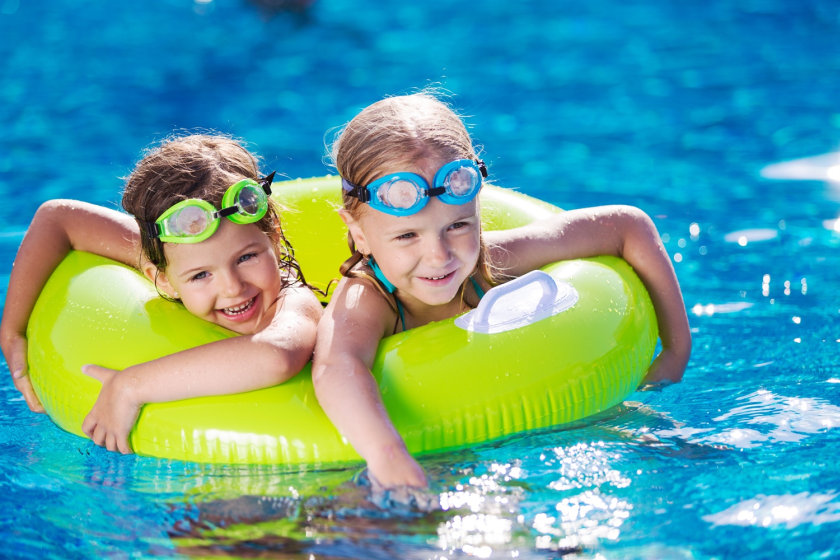 What were summers like when you were a kid?
I remember long, hot days spent having picnics outside, building elaborate sandcastles at the beach then wading into the water to cool off with a game of marco polo, finding friends to go outside for a neighborhood game of tag, exploring walks searching for crayfish, flying kites, getting down on hands and knees to examine a caterpillar, and finding buttercups to hold under our chins to see if we liked butter!
For occasional holidays, camping trips with Mom and Dad, washing our hair in the lake, finding beautiful stones and skipping them across the water, canoe trips, watching huge bumblebees up close and swinging on an old wooden swing hung from a tree. Life seemed simple and enjoyable with lots of time to imagine, explore, play and rest.
These days, life seems to run at a quicker pace. Always on the go, shuffling the kids from one place to another, finding good day camps, babysitters, and things to do for the few short months that make up our Canadian summers. Never mind the constant distraction of our devices.
It's so easy to get caught up in the busyness of life that we miss the best parts of it! People say it all the time, and believe me – I've rolled my eyes on hearing it more than once – but it's TRUE, these years with our kids really DO go by quickly. One day they're driving us crazy with their constant questions, bickering and endless requests for snacks, and the next . . . they're getting ready to move out and start down their own path. You wonder how time went by so quickly. Where did it go? Yes, the days can be long . . . but the years fly by quickly.
So how can we give our kids a little more this summer? Give ourselves a bit more time to enjoy them? And by more . . . I actually mean less. Less hectic, less distractions, less stress. And then the more . . . more time to be bored, more time to think their own thoughts, more time to dream new dreams, create new memories. More time to splash in the water, build sandcastles with wide motes and stick bridges, more time to lay outside counting the stars, or sit in front of a campfire roasting marshmallows. More time with family making memories that will last long after they've grown up.
The great thing about creating less for our kids, is that *less* is cheap! Okay, maybe a packed picnic lunch, or a little gas money, but seriously – giving our kids time to unplug, dream and explore is priceless. Peterborough and surrounding area have a ton of wonderful places to take the kids for a day out. From the many beaches and lakes in and around town, to the zoo, lift locks and miles of beautiful trails and gardens. Go ahead and make some sandwiches, fly a kite, catch some crayfish or play together at a park. And don't forget books. Books can go anywhere, and summer is the perfect time to read out loud to your kids. Pick up a classic, like Charlottes Web, Trumpet of the Swan or any of Thornton W Burgess' books and go on a new adventure with your kids!
Whatever you do this summer, make sure to carve out some time and enjoy your kids. You can even make a scrapbook with all your summer memories for them to look through when the cold winter months return!
If you have any great ideas, please share them with us below. We'd love to hear what you've been doing this summer and maybe we can inspire each other to do less and enjoy more!