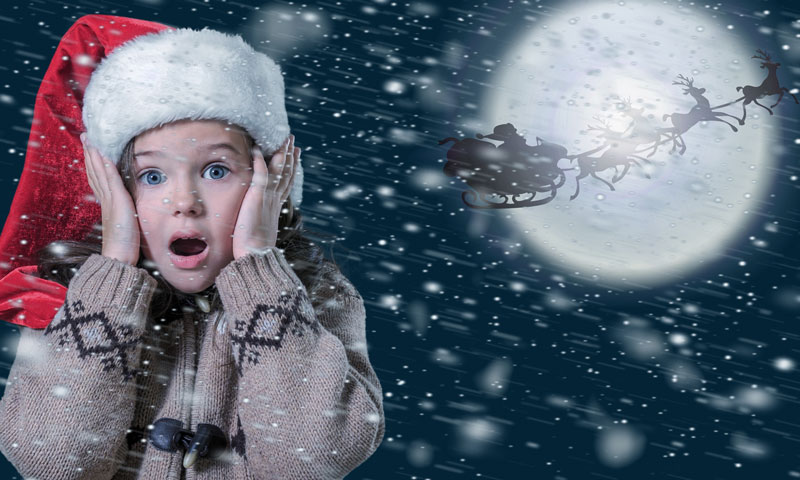 I recently came across a facebook post asking people to comment on how much they buy their kids for Christmas. Thinking "hmmmmm…. This could be interesting",
I went ahead and clicked on the comments and skimmed through to see what everyone had to say. I read through a lot of the same responses including the popular "I give four gifts.. Something you want, something you need, something to wear and something to read" as well as those who either give just one gift or many who instead of giving their kids "gifts" choose to give experiences such as trips or tickets to events that the family can do together. All great suggestions, right? But you know what I really learned from all of these comments??? That I am perhaps the worst mother on the planet!!!!! I read through at least 40 comments and there was not ONE other person out there that was willing to admit that when it comes to their kids at Christmas they go batshit crazy!!
Am I the only one, or are those of us who tend to go a little overboard just not willing to publicly admit it for fear of being judged??
I'm not saying its right, in fact I know it's crazy and I would actually recommend any new parent to really think about what they plan on doing for the next twenty years and to also consider the possibility of the children yet to be born and your ability to keep up the precedent when adding them into the mix. I do think that Christmas is about more than presents and my kids have definitely been part of donating to local charities, picking a child's name from the tree and taking gifts into the toy drive. BUT yes . . . . on Christmas morning it's kind of tough to get in our living room because of the insane amount of gifts spewing out from our tree. I CAN NOT be the only mom out there that suffers from the inability to control myself when it comes to falling victim to the commercialism of Christmas. Am I?
But the grinch was right when he said that Christmas doesn't come from a store….. That Christmas is in fact SO much more.
In our home we do observe many traditions, we have an awesome advent calendar that includes fun family activities and acts of kindness each day, we always spend Christmas Eve at my sisters either wearing our decorative Christmas jammies or playing family games and annually host at least 20 people for dinner on Christmas day. Does the fact that I like to make our living room look like someone threw up the toys r us aisle 9 into it change all of that…… NO!!!
MY kids are now getting older (20,17 & 13) so I will say that the number of gifts have definitely decreased over the years but still remains quite close to the overboard range by some people's standards. We are not rich with money, and my kids don't act like entitled spoiled brats . . . BUT I have to admit . . . . I have a Christmas problem. I LOVE giving gifts! Does that make me a 'bad' mom? I don't think so . . . . and to all the moms out there who do Christmas a little differently than I do . . . I think it's great! We all have different traditions and different ideas of what Christmas should look like and that's OK! At the end of the day, it's about spending time with our families, enjoying our kids and being thankful for all the blessings we've been given and can give during this season!
And that my friends, is a TRUE STORY!!!